Our Story
 Clean Water, Healthy Rivers, Our Future
Columbia Riverkeeper is the leading public-interest group working to protect the Columbia. We are proud to take on important and difficult issues. Local and national media regularly cover our work and our aggressive advocacy has earned us a seat at the table for big decisions affecting the river. While we utilize sophisticated scientific, legal, and policy tools to protect the river, we remain a grassroots organization at heart – powered by the river people and river ideas in river communities.
Our two predecessor groups, Columbia River United and Clean Water Columbia, merged in 2000 to create a united voice dedicated exclusively to protecting the mighty river. Columbia River United formed in 1989 in the Gorge to advocate for cleanup of the Hanford Nuclear Site, protest the shipment of nuclear waste up the river, and reduce toxic pollution. The Portland-based Clean Water Columbia was founded in 1997 by former Congresswoman Elizabeth Furse to concentrate on urban pollution problems. The newly merged organization was approved by the Waterkeeper Alliance, led by Robert F. Kennedy Jr., to gain status as a Riverkeeper organization. Columbia Riverkeeper is an active member of the Waterkeeper Alliance and share the common goals of citizen action, enforcement of environmental laws, and the public right to clean water.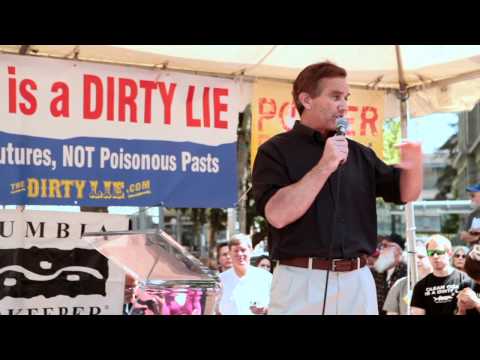 Our strategy for protecting the Columbia includes working in river communities and protecting the people, fish and wildlife that depend on the Columbia River.
River Communities
Assemble a Team of Citizen Volunteers and Monitor Water Quality
Over 150 trained Columbia Riverkeeper volunteers monitor water quality in key salmon habitats on the Columbia River. Riverkeeper uses this information to help focus our efforts to solve pollution problems.
Learn more about Riverkeeper's Water Quality Monitoring Program
Train Volunteers to Observe and Respond to Problems on the River
Riverkeeper educates and trains volunteers through our Adopt-a-River program. These volunteers adopt sections of the Columbia and tributaries and are invested in protecting and restoring the river. Through this program, Riverkeeper trains volunteers to identify and respond to pollution and habitat threats, and work with Riverkeeper staff to advocate for needed changes.
Learn more about Riverkeeper's Adopt-a-River Program
Protecting the People, Fish, and Wildlife that Rely on the Columbia
Enforcing Laws to Protect the Public's Right to a Clean Columbia
Riverkeeper uses state and federal laws to protect fishing, swimming, and habitat in the Columbia River Basin. When the government refuses to enforce environmental laws, Riverkeeper believes in citizen enforcement to stop harmful pollution and habitat destruction.
Learn more about Riverkeeper's Clean Water Enforcement actions
Protecting Key Habitats from Shortsighted Development Proposals
Through public education, organizing, and advocacy, Riverkeeper works to protect priority habitats in the Columbia River, such as the Columbia River Estuary, from shortsighted development proposals.
Learn more about Riverkeeper's work to protect critical habitat
A Strong Voice for Cleaning Up the Most Contaminated Site in the Western Hemisphere—the Hanford Nuclear Site
A legacy of the Cold War and World War II, the Hanford Nuclear Site is a former military reservation that is highly contaminated with radioactive and toxic waste. For over two decades, Riverkeeper and our predecessor organizations have been leading voices for safe, protective cleanup at Hanford.
Learn more about Riverkeeper's work on Hanford Clean-up Advocacy and Education
Strengthening Laws to Protect Public Health, Salmon, and the River
Current laws have not done enough to prevent severely contaminated fish and degraded habitat in the Columbia River Basin. Riverkeeper advocates for more protective state and federal laws, particularly laws that protect people who eat fish from the Columbia. We also invest significant time in monitoring and stopping special interest efforts to create loopholes in environmental laws like the Clean Water Act.
Learn more about Riverkeeper's legislative and rulemaking actions to protect the Columbia