H A N F O R D  N U C L E A R  R E S E R V A T I O N
The Most Contaminated Site In The Western Hemisphere
Our River Runs Through It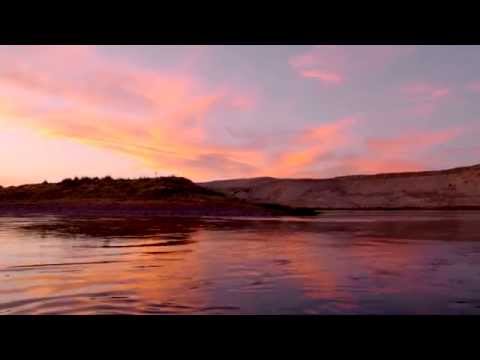 Riverkeeper's Short film—Hanford: A Race Against Time
Travel down the Columbia River as it flows past the Hanford Nuclear Reservation. Hear first-hand accounts of why failure is not an option when it comes to Hanford cleanup.
T A K E  A C T I O N
Write a Letter  .  Attend a Hearing  .  Attend a Meeting
Are you concerned about the future of the Hanford Nuclear Reservation, our nation's most contaminated site? As a resident of the Pacific Northwest, you have the power and the opportunity to get involved in Hanford cleanup decisions. You can help protect our river communities and our environment from the threats of toxic radioactive waste. Read below for ways to take action and let's Stand Up for Hanford Cleanup!
Send a Comment Letter
Let the Tri-Party Agencies know what you think about the cleanup of Hanford. Visit the links below and stay informed about current public comment opportunities.
Attend a Public Hearing
Learn about an issue, ask questions, and speak out. Check the Hanford Event Calendar here for current public hearings being held by the Tri-Party Agencies.
Attend a Board Meeting
Learn about the cleanup progress and the latest cleanup proposals. Click on the underlined links below for board and committee meeting schedules.
The Hanford Advisory Board is a public body consisting of diverse interests that are affected by Hanford cleanup issues. The Board makes recommendations and advice to the Tri Party Agencies on major Hanford cleanup issues. Through its open public meetings, advice on agency public involvement activities, and the responsibilities of Board members to communicate with their constituencies, the Board assists the broader public in becoming more informed and meaningfully involved in Hanford cleanup decisions.
The Oregon Hanford Cleanup Board is a 20-member advisory group and includes 10 citizen members, six state legislators, and representatives from the Oregon Governor's Office, the Confederated Tribes of the Umatilla Indian Reservation, and two Oregon state agencies. The Board provides input to Energy and its regulators on Hanford cleanup. Meetings of the Oregon Hanford Cleanup Board are open to the public.