Port of Vancouver Proposal
After signaling its disinterest in exporting dirty coal overseas, the Port of Vancouver (POV) is poised to take on the shipment of another dirty fossil fuel – crude oil. On July 23, 2013, the Port approved a lease agreement with Tesoro/Savage to ship up to a staggering 380,000 barrels of crude oil each day along the Columbia River. The proposed oil terminal would require at least four, mile-and-a-half long unit trains per day. According to The Columbian, the Tesoro Oil Terminal would handle more oil-by-rail than any single facility in the United States.
On August 29, 2013, Tesoro/Savage submitted an application to EFSEC. To date, thousands of people have urged EFSEC and Gov. Inslee to reject Tesoro's Project. EFSEC is a Washington State board comprised of a Chairman appoi
nted by the Governor and representatives from five state agencies. To learn more, read Riverkeeper's overview of the EFSEC process.
In 2014, the City of Vancouver voted to oppose the Tesoro Oil Terminal. Also in 2014, Columbia Riverkeeper and our partners challenged the Port of Vancouver's lease decision in Washington State Court because the Port violated Washington's Open Public Meetings Act.
The next steps:
Tesoro/Savage now must get approval from Governor Inslee because the quantity of oil proposed to be shipped is so large. The Energy Facility Site Evaluation Council (EFSEC) will make a recommendation to the Governor on the unprecedented project and, then, the Governor will make the final decision to deny or approve the terminal.
Save the Date TBD for early 2015 when EFSEC releases its Draft Environmental Impact Statement and holds public hearings.
Riverkeeper and local activists will continue to urge the Port of Vancouver to revoke the Oil Terminal lease that was approved and shaped by secret, illegal meetings.
The Tesoro Project is one of several proposals that could bring additional dangerous oil trains down the Columbia River, we are urging Governor Inslee to reject all new oil-by-rail proposals.

Watch Vice News The Crude Gamble of Oil by Rail: Bomb Trains: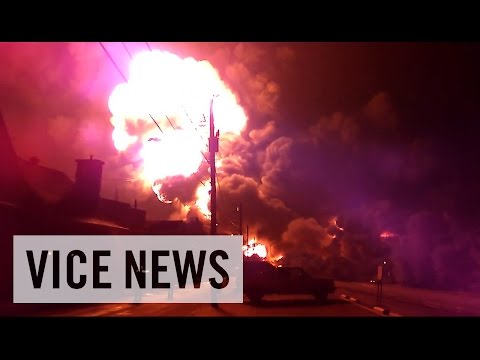 GET INVOLVED
Contact Dan Serres, Riverkeeper's Conservation Director, at dan@columbiariverkeeper.org with any questions or comments related to the Port of Vancouver proposal OR if you'd like to get involved.