Is Your Fish Toxic?
Everyone deserves to know: How Toxic is Your Fish?
We're taking fish from River to Lab to Frying Pan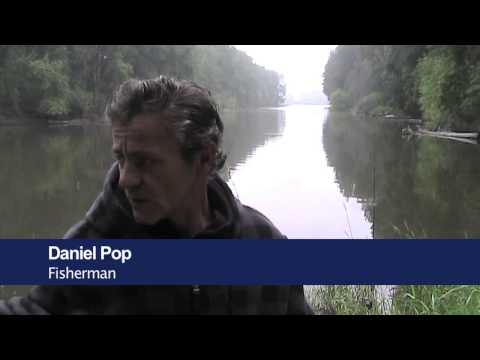 Thanks to Carl Jameson from Craftmaster Productions for his great work on our video.
Through interviews with participants, Riverkeeper found that ethnic, immigrant, and low income populations are eating fish with unsafe levels of toxic pollution. People want to know whether their fish is safe. Our goal is to interview a diverse group of fishers and test for toxic chemicals in the very fish they are bringing home to their families.
2014 Key Findings:
Walleye from the Multnomah Channel contained PCBs 175 times the EPA limit for unrestricted consumption.
Shad caught near Bonneville dam contained endocrine disrupting flame retardants and heavy metals.
Carp near Vancouver, Washington, contained PCBs 30 times the EPA limit for unrestricted consumption, mercury 3.5 times the EPA limit, as well as flame retardants and other heavy metals.
Steelhead and shad, which spend part of their lives in the ocean, did not contain detectable PCBs but did have high levels of mercury as well as flame retardants.
Overall Project Results:
PCBs concentrations 27,000% above levels the EPA considers safe for unrestricted consumption
Mercury levels 300% above EPA safe levels
Detections of heavy metals such as chromium and lead
Endocrine disrupting toxic flame retardants
Media Coverage:

Riverkeeper releases study's findings:

What are we testing fish for?
Heavy metals, including mercury, arsenic, chromium and lead,
Cancer-causing PCBs; and
Toxic flame retardants that are reaching our river (called PBDEs, Polybrominated diphenyl ethers)
Why are we testing fish?
Our formula: Personal stories + laboratory analysis + smart advocacy = less pollution
The Columbia River contains too much toxic pollution. By making the direct connection to human health, we use personal stories and lab data to push for better laws, better enforcement, and cleaner water.
We Need Your Help! Support the Is Your Fish Toxic? campaign
What are we doing to reduce toxic pollution?
Better laws
Riverkeeper helped Oregon set the most protective limits on toxic pollution in the nation. Working with tribal partners the from Umatilla and Columbia River Inter-Tribal Fish Commission, Riverkeeper's staff attorney fought against loopholes. This victory set national precedent.
Washington, unfortunately, has one of the nation's weakest protections for people who eat fish. Riverkeeper is pressuring the Department of Ecology to reduce toxic discharges.
Enforcing the Clean Water Act
Riverkeeper cracks down on illegal pollution by enforcing the Clean Water Act. We sue polluters. It works.
Clean water, Creative solutions
Riverkeeper works with state and federal agencies as part of the Columbia River Toxics Reduction Workgroup. As one of the only non-profits involved, we help craft creative solutions to big toxic problems.
The Problem: Toxics in the Columbia River
The problem of toxic pollution is not theoretical: many rivers in the Columbia Basin, including sections of the mainstem Columbia River, have fish advisories that warn people not to consume certain types of fish.  The Columbia River is inundated with toxic threats:
Heavy metals, such as mercury from factories and coal burning;
Cancer-causing PCBs, DDT, and TCE that are leaching from industrial sites; and
Emerging pollutants, such as pharmaceuticals and endocrine disrupting chemicals from city wastewater plants.
Studies on the Columbia River show high levels of toxic contamination in certain species of fish, such as sturgeon and bass, and wildlife in some parts of the River. The U.S. Environmental Protection Agency (EPA) released a report in January 2009 which concluded that the Columbia River exceeds the safe level for PCBs, DDT, mercury, and flame retardants. Both Oregon and Washington recently added new fish advisories warning people to limit consumption of resident fish from a 150-mile reach of the mid-Columbia River.  Studies on Columbia River fish consistently demonstrate that toxic pollution is impacting one of our region's greatest food resources. This is a major problem for people who rely on local fish as a healthy food source. Fish advisories are not the answer. People have the right to eat fish from the Columbia without the fear of getting sick. In fact, the Clean Water Act was designed to protect this right.
"We need to reduce the toxic chemicals dumped into our river everyday," explains Brett VandenHeuvel, Executive Director of Columbia Riverkeeper. "It's a matter of public health."
Learn more about toxics in the Columbia River.
Learn about Columbia River fish advisories and read the Oregonian article on recently issued advisories.
Help us sample more fish and tell more stories— Donate today.
Thank you to our project partners: